Driving over the border, it's no wonder why brides love to have a southern wedding. In South Carolina, the license plate says it all,
"Smiling Faces, Beautiful Places."
Paired with some of the most sentimental and superstitious traditions, it's no wonder why southern wedding traditions are growing more popular across the nation. What better way to theme a wedding than to have it be about the closeness of friends and family, and just having a good ol' time.
Originally being floated over the marsh to it's current resting place, the boys got dressed and ready at Liberty Lodge under Gus's supervision. Down the road our girls got ready near the "Tiki Hut," laughing and giggling away. The icing on the cake was seeing the lovely bride don a beautiful flower crown, then bringing out two more to match her little flower girls.
One of my favorite wedding traditions is to bury a bottle of Bourbon. The bride and groom venture out to their wedding ceremony site and bury the bottle a month before they say, "I do." Superstition has it that doing so will help ward off rain on the wedding day. And THAT, is just what Mel and Nat did.
The past year, we've experienced a few rainy weddings and even a hurricane during a wedding. I checked the weather constantly the entire week before, worried we'd get rained out of their outdoor ceremony site – a privately owned location nestled between Hwy 17 and the beach dunes of Litchfield Beach, SC. As fate would have it, the clouds cleared and we had blue skies for this happy couple!
The most popular southern wedding days are framed by a landscape backdrop full of history, bridal portraits, sweet treats, and soul food. We did sunset bridal portraits against the old motel and pine trees, there was a table full of sweet treats and Southern Way Catering definitely whipped up some good olde country cooking. I believe a little more soul was added to the mix as Tru Sol Band sang and gave everyone dancing fever for the couple's wedding reception.
Now that's what I call a true southern wedding, full of class and style. Mel and Nat, we are so happy for you and have you in our thoughts. We wish you enough of everything for the wonderful and loving future ahead of you!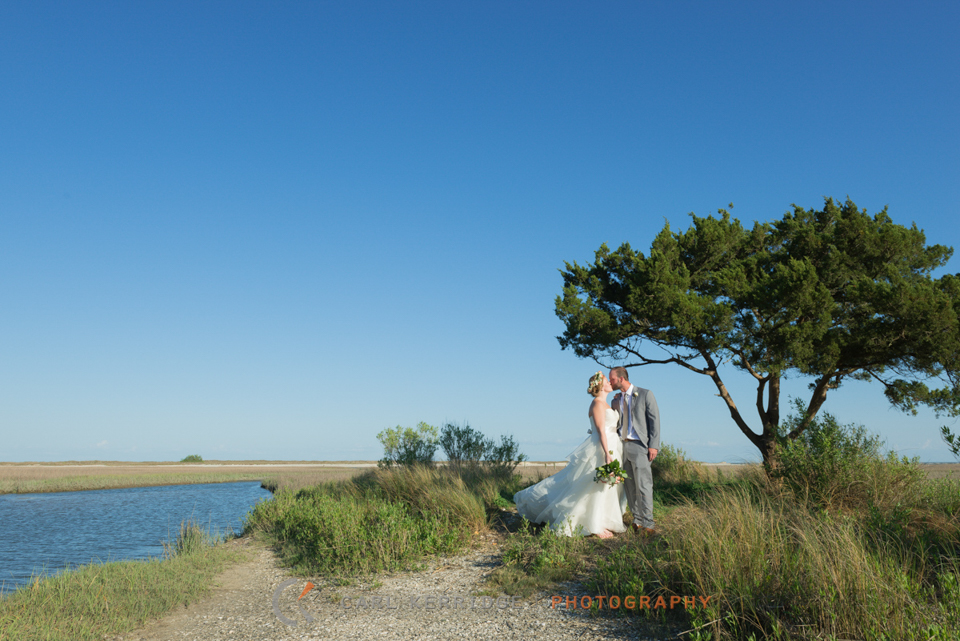 Hair and Makeup: Eli Raley
Officiant: Rev. Barry Stopfel
Cake: Pawley's Island Bakery
Florist: Carolina Charm
Music: Tru Sol Band
Catering: Southern Way Catering
Coordinator: Events on the Half Shell