There's always something special about a couple who have embraced and committed to each for years before their wedding ceremony.
After dreaming of their beach wedding, it was great to see the bride and groom interact and joke with their friends before the ceremony. You can see from their first look photos, how connected the bride and groom felt to each other.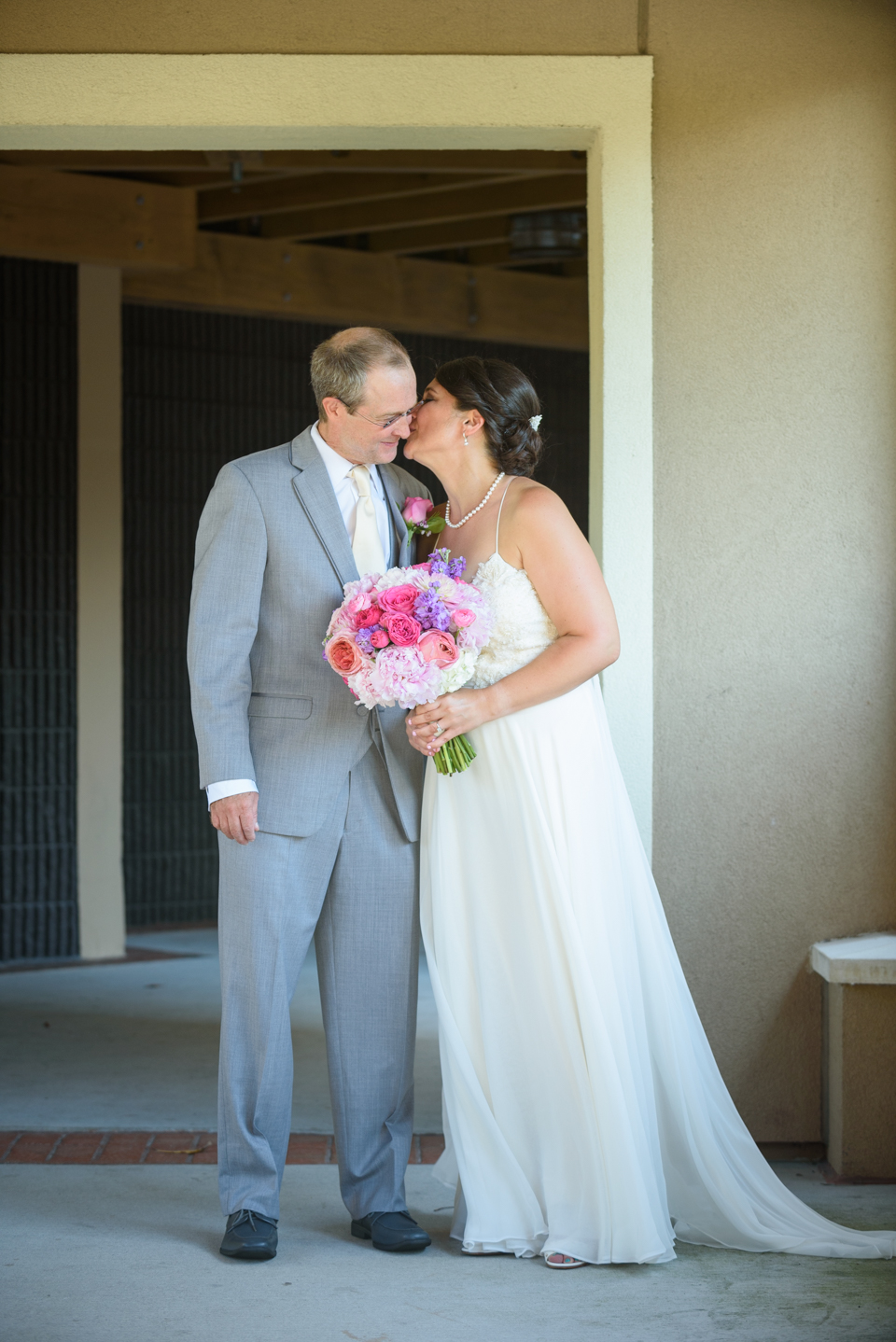 We were worried that the weather was going to rain on our parade, but the Corey-O'Conner destination wedding ended up having a beautiful sunny day. Emotions were heartfelt throughout the ceremony as a blend of Jewish and Irish traditions framed their union. Having a little boy myself, I enjoyed watching their son and all of his poses. He had a mind of his own and brought energy and laughs in boatloads.
I was impressed at their reception hall too. Deb and Steve seated their guests on the 16th floor of the Hilton. When you walked into the room, the ocean side was nothing but windows! Light poured in and the food smelled delicious as we all sat overlooking a blue sky and calm ocean.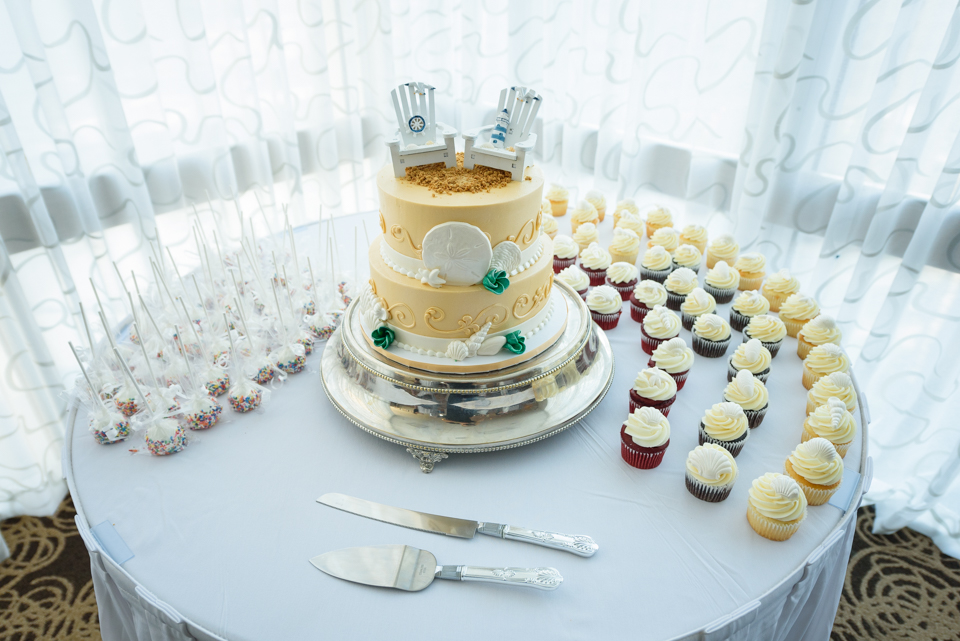 When Deb and Steve cut the cake, it was one of their cutest moments from the night. Deb fed Steve and, instead of cake smashing him, took a bite off the end of his piece and kissed him.
The chair dance was a lot of fun too! Between Steve teasing Deb and all of their friends and family tearing up the dance floor, the day was none short of perfect.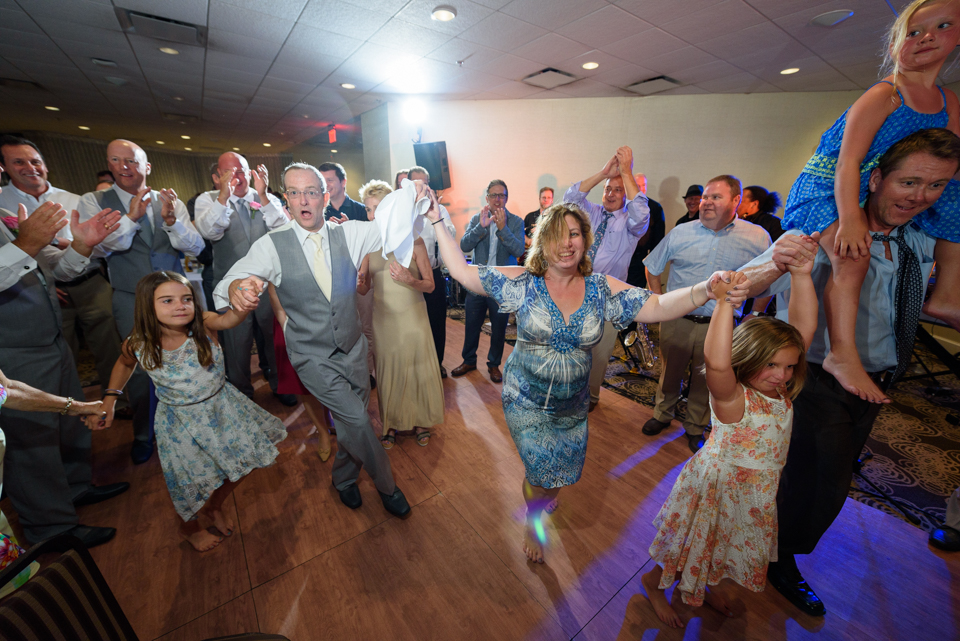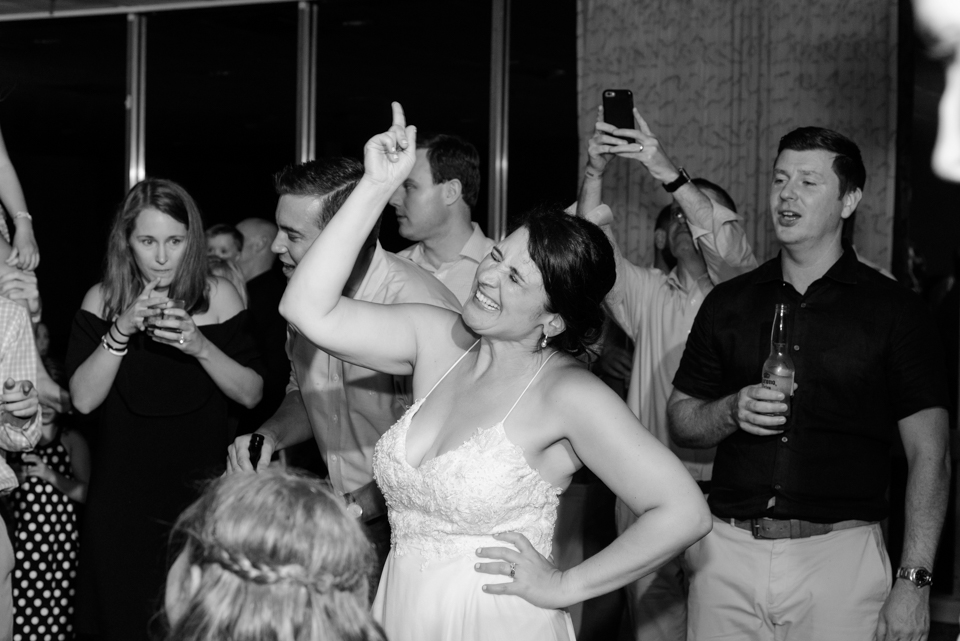 Overall, I was impressed with them. Steve and Deb planned and coordinated a successful wedding by themselves. Congratulations to you both, I wish you many more years of happiness!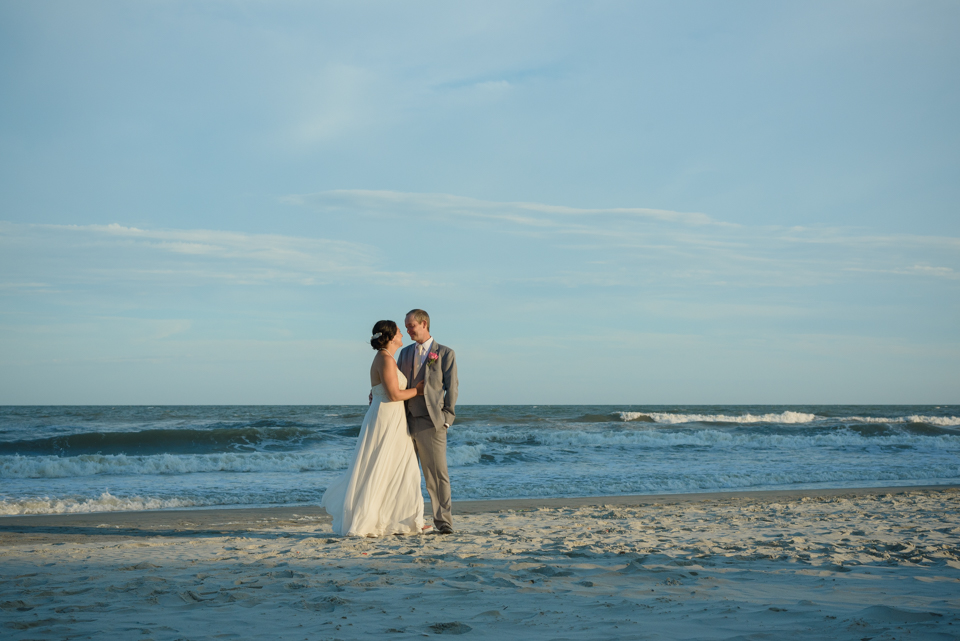 Vendors:
Ceremony/Reception: Hilton at Kingston Plantation
Florist: Callas Florist
Photography: Carl Kerridge Photography
Videography: Reuben Long
Cake and Desserts: Croissants Bistro & Bakery
Entertainment: Permanent Vacation